Digital NSW Plone Starter Kit Demo
View on GitHub
Listing
The listing block allows you to list content from other parts of your site on your Page using pre defined criteria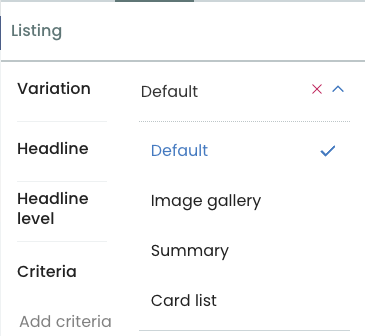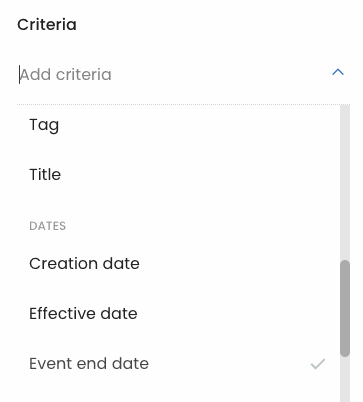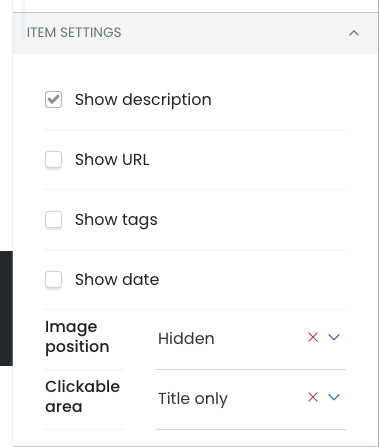 Criteria
You can add many rules to refine the items that will show up e.g. by part of the site, tags, publication date or modification date, owner etc.
Variations
Your listing can viewed as the following components
Search Block
If you need the user can control the listing via search, sort or filters
Grids
For manually entered content
Item Settings
Content of items comes from the pages or content being linked to. Title, description and preview image can all be edited by editing the item itsellf.
Depending on which variation you choose, there are settings to show further information on each item like date, tags, url etc.
Demo
This is a listing of all the content in the site that includes the words "NSW"