Digital NSW Plone Starter Kit Demo
View on GitHub
Independent - Co-brand: NSW Government Visual Identity System
Agencies, statutory bodies and other government entities are required to follow the NSW Government Brand Framework.
There are five categories of branding across NSW Government
Masterbrand – the default category for all NSW Government brands and communications
Co-brand – for brands with a strong connection to the NSW Government but still requiring a custom logo
Endorsed – where brands maintain their prominence but still require a connection to the NSW Government
Independent – for brands where there's a perceived or actual independence from government
Stand-alone – includes brands that operate autonomously and require a high level of distinction from the NSW Government.
An Agency applies for a brand exemption to allowed to followed the Non Masterbreand Branding in the NSW Government Visual Identity System
Once an exemption has been granted (such as an Independent Exemption) the Plone 6 NSW Design system makes it easy to customise colours, logos and other options available to an Independent Agency
Your administror can change these settings in Control Panel -> NSW Design System -> Independent
Logo
The independent logo is a written standardised text logo.The NSW Government logo is not used.
Co-brand allows a custom logo in place of the text descriptor.
A custom logo can be uploaded and you can
hide the text Title/desciptor from the header.
hide the waratah logo
Upload a custom favicon
Colours
Indepenent/co-brand sites have can have customised colours to signify their different from masterbrand sites however colours can only be picked from the palette specified in the NSW Branding guidelines. The Independent control panel makes this easy.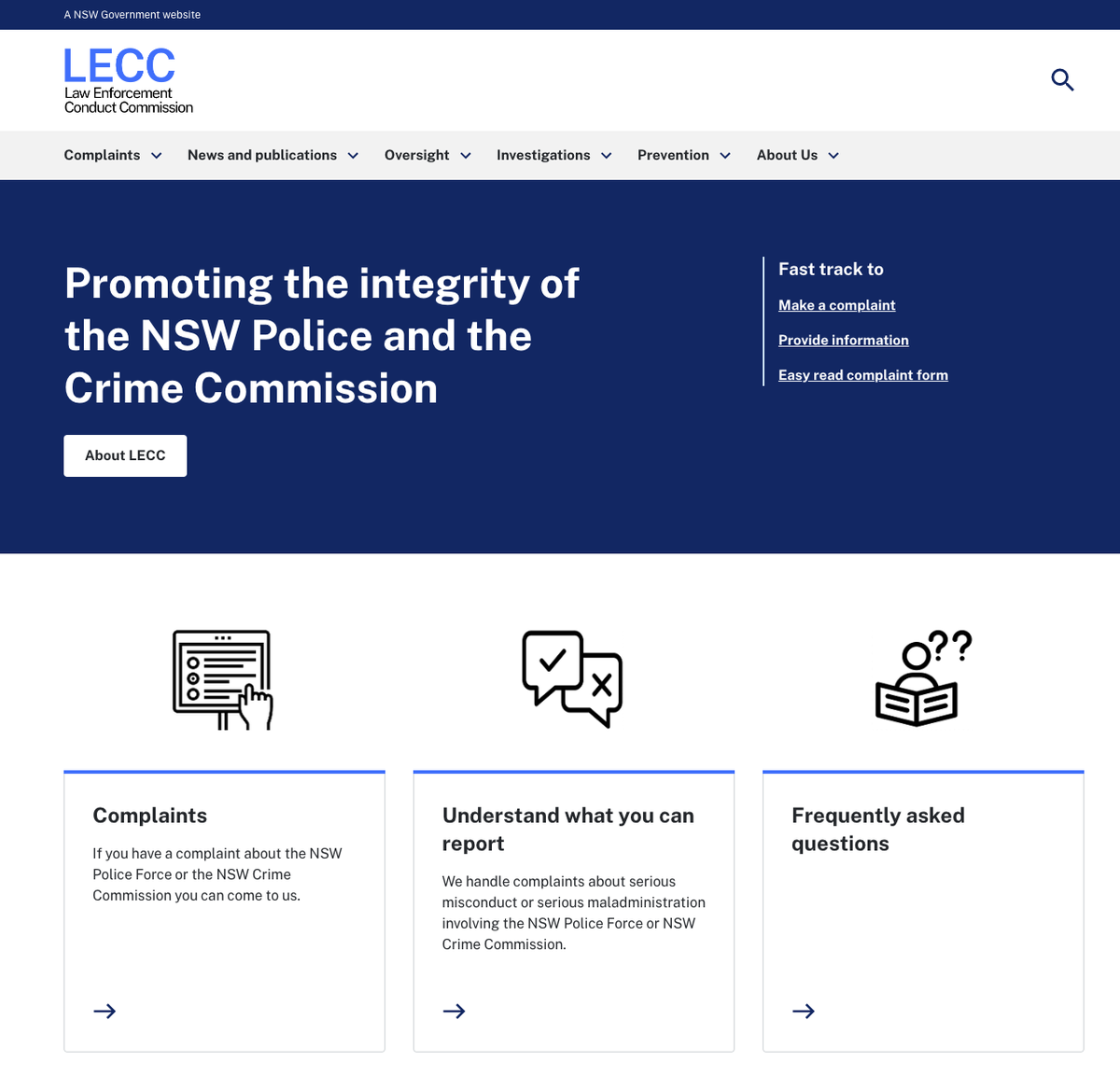 Acknowledgement of Country
The NSW DDS v3 Plone 6 also allows for a more custom AOC using images and background colours
Custom Components
Branding Exemptions can give some more leeway in the visual identity which can allow for custom components to be used. These can be developed yourself and added to the NSW DDS Plone 6 Toolkit on github or a Plone 6 company such as Pretagov be commisioned to develop them for you.